Beskrivelse
More light for your e-bike for sure
The new SL X is safety, safety by day and safety by night. But it is also an extremely powerful lamp, perfect for fast rides and, with up to 1800 lumens of high beam light, it is currently the brightest StVZO-approved lamp for e-bikes.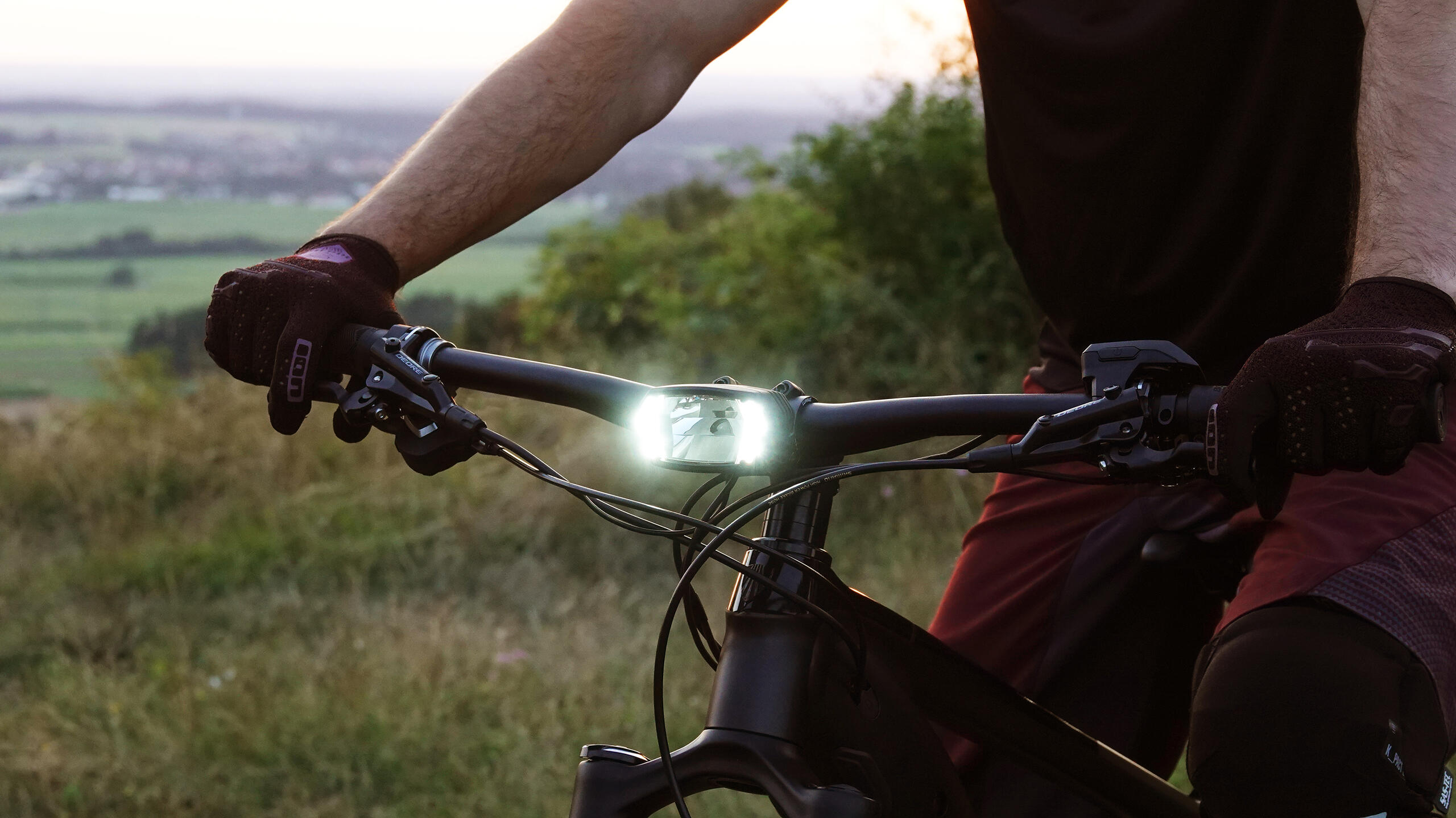 The best of two worlds
You switch to high beam, the SL X opens a daylight corridor far above the glare-free cut-off line and lights up the 9 automotive LEDs of the main headlamp to their maximum. A unique feature here is that the daytime running light is switched on at the same time with significantly increased output. Its 6 LEDs and the ingenious Fresnel lens system increase the light output and create additional close-up illumination with which you can easily master fast descents and technical roots.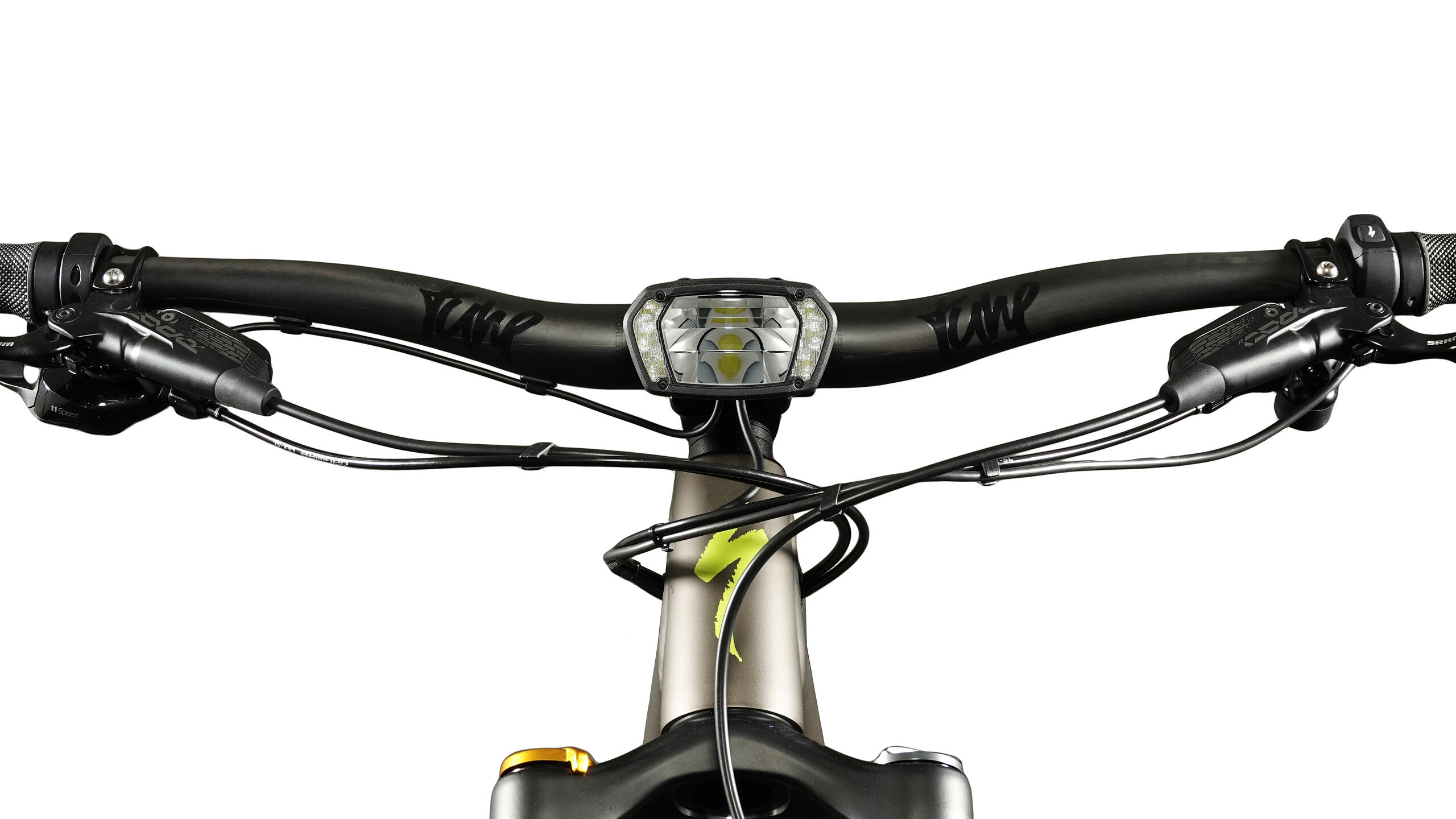 Low beam and high beam
The low beam gives you glare-free light and visibility in every situation. Away from the city, you can switch to high beam at the touch of a button and fire your bike over country roads and challenging trails.
Daytime running light
The daytime running light of the SL X shines particularly brightly and guarantees the full attention of all road users. The SLX is currently the only StVZO-approved Lupine with a real daytime running light function, tested according to ECE R87.
Waterproof and impact resistant
Especially with permanently mounted lamps, it can happen that your bike with the lamp is standing in the rain or that it gets a shock in case of a fall. Therefore the SL X is waterproof and impact resistant to IP68.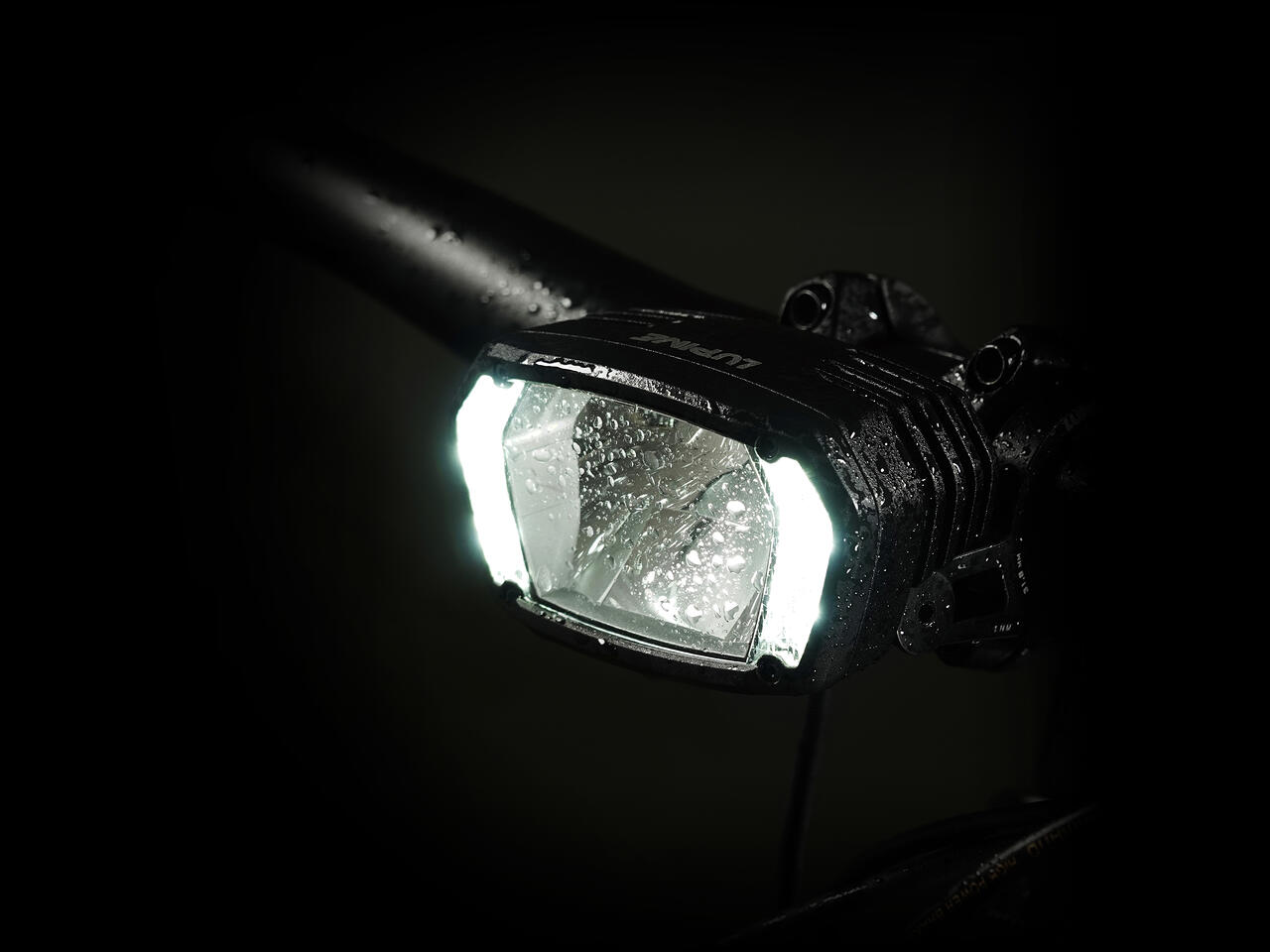 Sensor technology
The stereo sensor technology, which can be adjusted in stages, scans your ambient light in real time and switches your SL X from daytime running light to low beam in good time. At the same time, the sensor system enables the high beam function.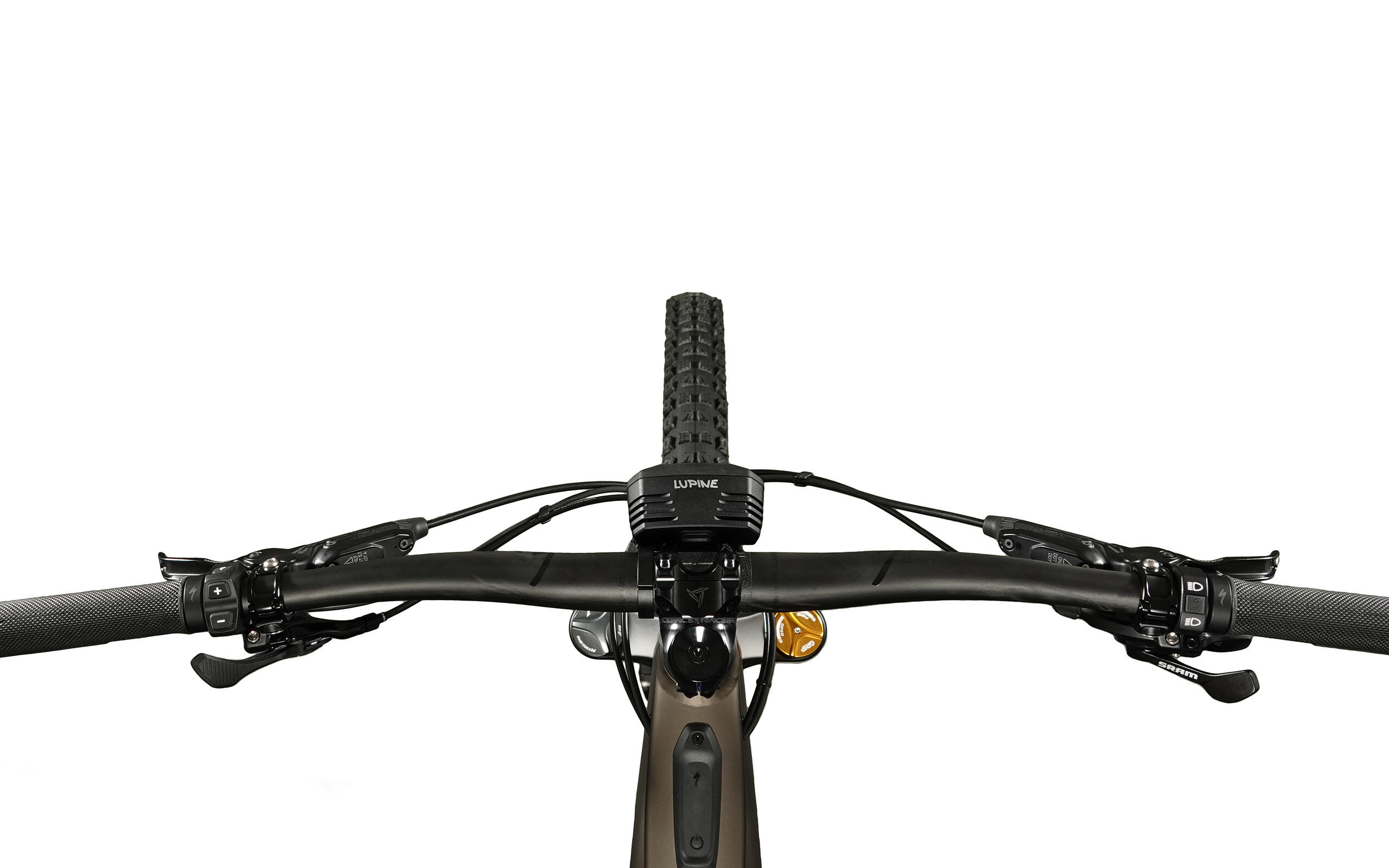 Remote control
With the remote clamp, which was specially developed for e-bikes, you always have your lamp under control and can easily switch between low and high beam. The symbols of the button light up green or blue, depending on which mode you are currently in.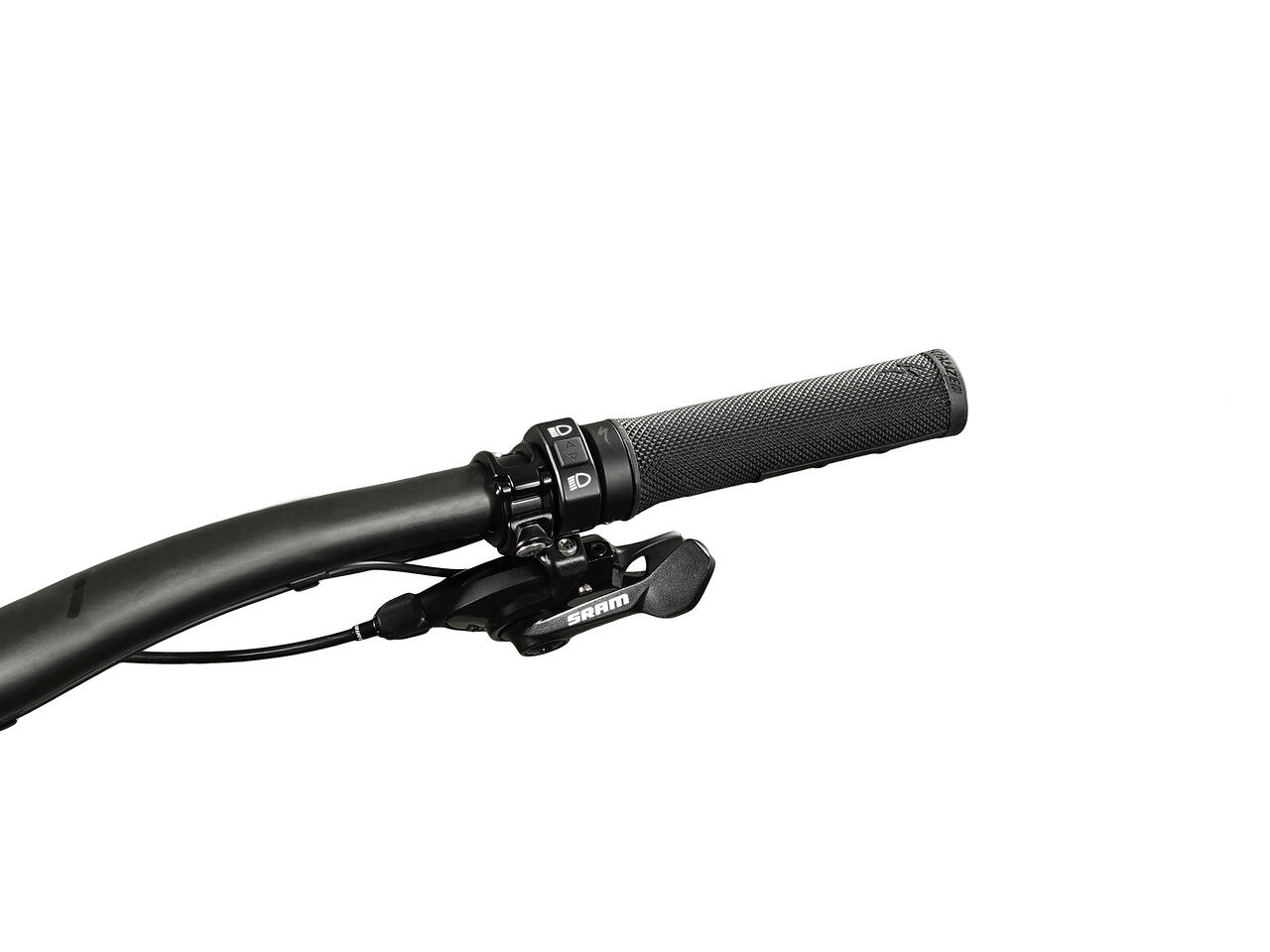 Precisely milled
The SL X is not only smaller than any comparable lamp, but also makes use of every millimetre inside the housing. The housing of the SL X is milled from one piece of aluminium with minimal tolerances.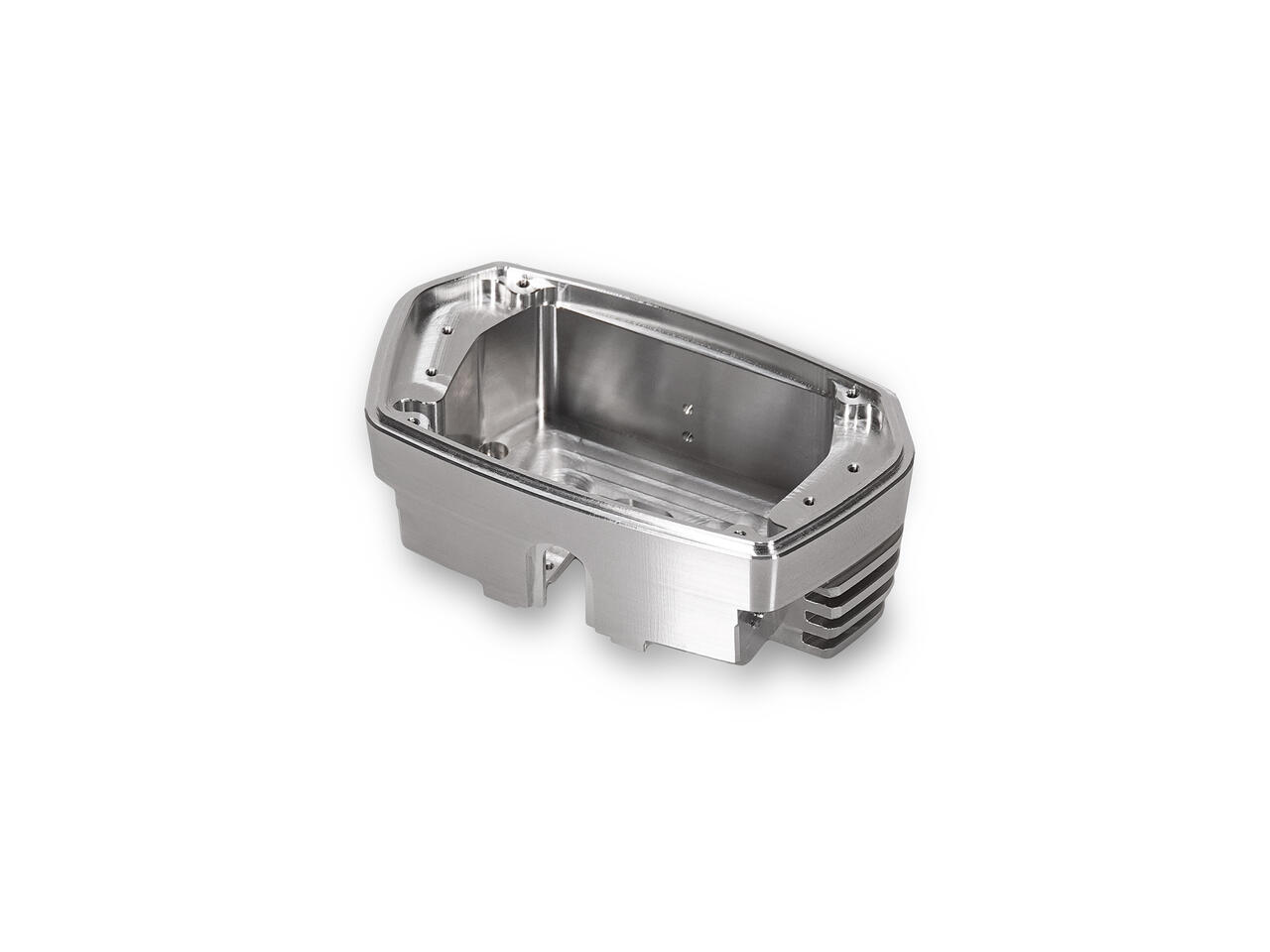 Built to last years
The SL X is not a disposable product: typical for Lupine, permanent adhesive solutions are deliberately avoided during the development phase. Our lamps are designed to be easily disassembled, repaired and reassembled.