Beskrivelse
With design, sustainability & quality running right to the core, there's only one company we could work with on our valve colours – chris king! with our valves for life guarantee and their stunning colourways your bike is in for a real treat for years to come!
Still made Made from lightweight anodised 7075 aluminium as standard, our new mk2 tubeless valves are now compatible with all rim inserts and come with a spoke key cap as well as a valve core removal cap.
That's Right … The best just got even better!
✅ eleven Chris King colour options
✅ Spoke key cap
✅ valve core remover cap
✅ Made from 7075 aluminium
✅ Valve for life guarantee
✅ Insert Compatible base
✅ Smoked black valve core
✅ 42mm or 60mm length
✅ Replaceable rubber base
✅ Fits all tubeless ready rims
⚔️ INSERT COMPATIBLE BASE
THE ADDITION OF A UNIQUE FOUR-WAY X-CUT BASE TO ENABLES OUR VALVES TO NOW WORK WITH ALL TYRE INSERTS.
THE CHANNELS CUT INTO THE BASE OF THE VALVE ALLOW AIR AND SEALANT TO PASS THROUGH WHEN INSERTS ARE PUSHED UP AGAINST THEM.
UNLIKE MOST OTHER INSERT-COMPATIBLE VALVES, OUR VALVES HAVE A 'STRAIGHT-THROUGH' DESIGN SO THERE'S NO REDUCTION OF SEALANT OR AIR FLOW WHEN TYRE INSERTS ARE NOT USED.
ALL OF THIS WITH NO ADDED WEIGHT!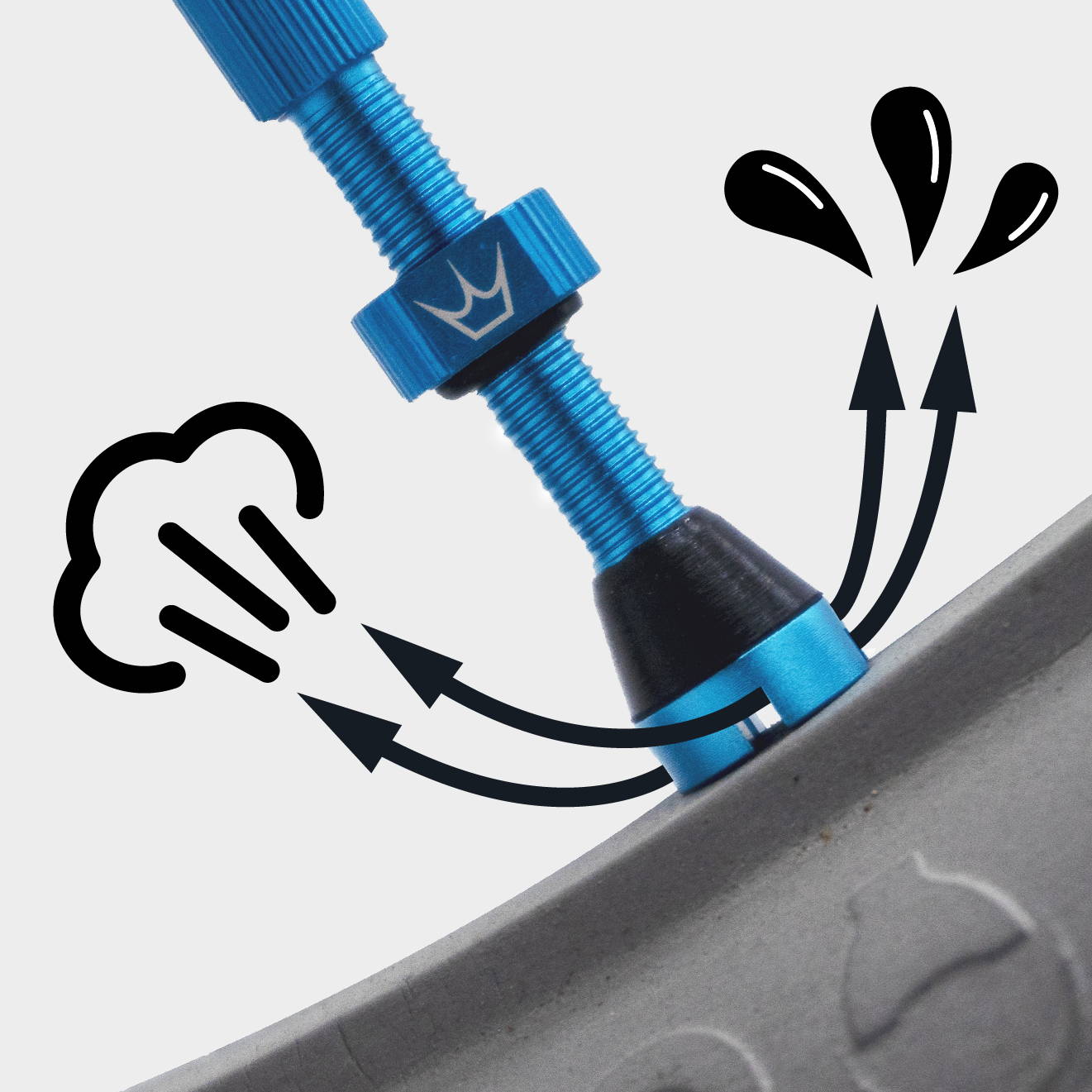 Our MK2 valves now come with a WORLD-FIRST SPOKE KEY Presta valve CAP!
THE spoke KEY IS SIZED FOR STANDARD 3.4MM SPOKE NIPPLES AND IS THE PERFECT TOOL FOR TIGHTENING LOOSE SPOKES IN TRAILSIDE EMERGENCIES.
To use, simply unscrew the cap, slot your spoke through the gap in the top of the cap and slide down the spoke until the cap fits over your spoke nipple.
Not sure how to true a wheel? Here's a how-to from Santa Cruz Syndicate Mechanic Jedi Tom Duncan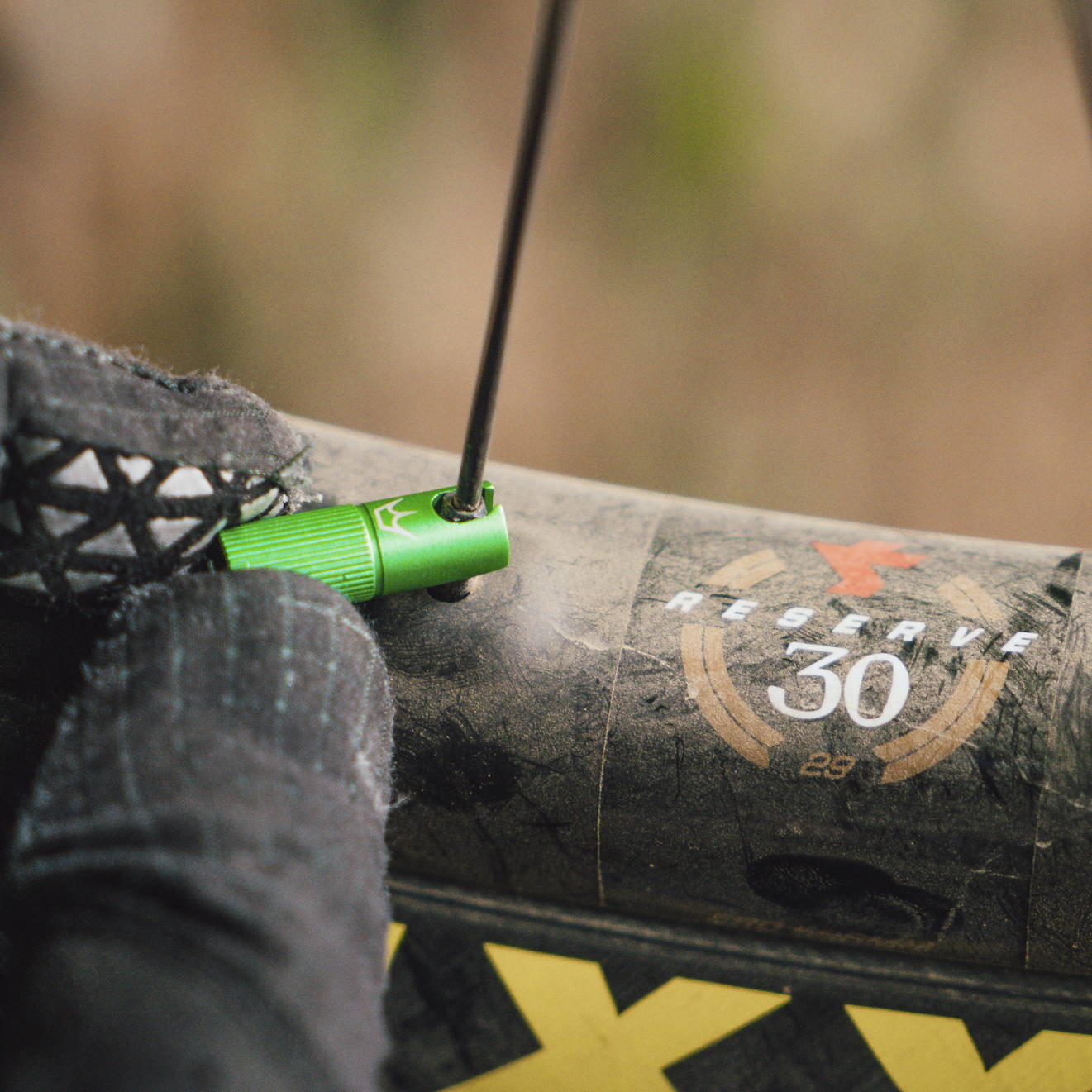 WHETHER YOU'RE IN THE WORKSHOP OR OUT ON THE TRAIL, OUR VALVE CORE REMOVER CAPS HELP TO QUICKLY REMOVE THE VALVE CORE To DEFLATE THE TYRE OR TOP UP WITH SEALANT.
TO de-core the valve, all you need to do is:
Unscrew the valve cap
Slot the valve cap over the valve core
Twist anticlockwise until the core can be pulled out
Repeat in reverse to refit